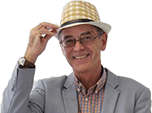 What's the most economic petrol car I can get to do 20,000 miles per year?
I currently drive a 2005 Volkswagen Golf Plus 2.0 TDI that has done 182,000 miles. What should I replace it with on a maximum budget of £12,000? I need a workhorse to do 20,000 miles a year (80 per cent motorway driving) but am focused on economy and not being stung by the diesel taxes our government are introducing.
Asked on by Kerry

Answered by
Honest John
What diesel taxes? So far, no more than a rumour. Effectively modern diesels tax themselves by the emissions equipment they are forced to carry such as EGRs, DPFs and AdBlue SCR systems that clog up, fill with ash or otherwise expensively fail. Your 2005 may not even have a DPF. If you want to go petrol, the best engine I have encountered is PSA's 1.2 Puretech 130 with 6-speed manual box that does 45-50mpg at motorway speeds. You can get it in the 308, DS3, DS4, 2008 and 3008.
Honest John recommends

– find and buy your perfect car, in just a few clicks
Similar questions

I'm currently running a 2009 Volkswagen Golf Plus 2.0 TDI that I've had for almost five trouble-free years. It'll be at 90,000 miles soon and I think I should get out before I have to spend money on it....

I currently drive a 2007 diesel Hyundai Tucson auto. It's done 190,000 miles and is in need of replacing. I do about 25,000 miles a year, mostly country roads and motorways, and want something with good...

I have £20,000 to spend on a small 4x4. What do you suggest I get? I like the petrol driven Mazda.