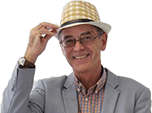 Can you reccomend a reliable, £8000 car to do 20,000 miles a year?
Can you recommend a comfortable, reliable car to do approximately 20,000 miles a year on windy B-roads. My budget is £8000 and I was thinking a 2011 onwards Mercedes-Benz C220 CDI or a newer Ford Mondeo. I will be importing to Ireland so reliability is important as I won't have much comeback on a dealer.
Asked on by Dan

Answered by
Honest John
Check them out in the Good/Bad sections of
www.honestjohn.co.uk/carbycar/
The Mondeo only just escaped the top 10 most complained about cars. While Mercedes C-Class are fairly solid they don't come away with a completely clean sheet. Always worth considering a KIA Cee'd or Hyundai i30 1.6 CRDi.
Honest John recommends

– find and buy your perfect car, in just a few clicks