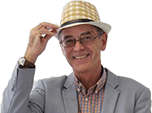 Does the SEAT Ateca 1.4 petrol have a cam belt or chain?
I am thinking of buying a SEAT Ateca 1.4 petrol. Can you tell me if the engine is chain or belt? If belt, when does it have to be changed? Additionally would the road holding be inferior/superior to my existing car - a 2008 Toyota Verso SR 2.2D4D?
Asked on by Cornelius Owen

Answered by
Honest John
Belt. 4 years or 60k miles. Much better roadholding and much nicer to drive than your Verso.
Related models

Very comfortable and refined with impressive ride quality. Lots of room for those in the back along with a large boot. Good value for money. 1.6 TDI should prove very economical. Five star Euro NCAP rating.