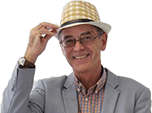 Swirl flap design fault on BMW 730d
Last year at 70,000 careful miles several swirl-flaps came adrift on my BMW 730d and one went through the engine into the turbo.

Inlet manifold and turbo replaced, one set of valves and piston changed. BMW paid for parts and cost to me £2.8k. This appears to be a design fault. Car appeares to run fine now, but I have lost confidence in the engineering. Is there anything that can been done, driving or maintenance, to prevent a recurrence?
Asked on by Mike WB

Answered by
Honest John
Yes, it is a design fault affecting engines from about 2002 to about 2004. Should have been rectified as part of the fix as does not seem to occur with post 2004 engines.
Similar questions

My car is a 2004/54 BMW X5 diesel Sport auto, facelift. I bought it seven years ago at eighteen months old. Apart from a new starter motor the car as been faultless. I've considered a new X3, but as my...

Does swirl flap failure affect the 525d engine as regularly as it affects the 2.0-litre and 3.0-litre litre engines?

Have you had many complaints about swirl flap failure which usually results in catastrophic engine damage? BMW of course does not admit there is a problem, but a visit to Google>BMW swirl flaps tells otherwise. Owners...
Related models

Brisk or rapid performance, depending on model. Handles well. Looks improve with familiarity.