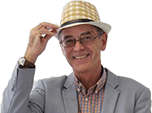 We had the catalytic converter stolen from our car - and have lost our no claims as a result?
I recently found a note in the windscreen of my Toyota Prius, parked in a shop car park, saying the car had been jacked up and something removed from under the car (an employee of the shop just happened to notice it). We found out it was the catalytic converter. The repair bill was £2000 and the car was written off. The same hour another Prius was stripped of it about a mile away. Now my 20 years with no claims is ruined?
Asked on by Sigrid Poole

Answered by
Tim Kelly
You should not have lost all of your no claims, only a proportion. It is common for them to be stolen, especially if you live in London. UK scrap merchants will not accept them, so it seems they are being shipped abroad. It appears to be because of their high platinum content.
Similar questions

I currently drive a 2011 Fiat Bravo Multijet diesel - I bought it for the MPG and it hasn't disappointed in that regard, although it's irritatingly unreliable and handling isn't great. Despite living in...

What is the most reliable family automatic hatchback for under £4500? I was set on Civic 1.8 2009 but then learned that this model has the i-Shift which is best avoided.

I tour for a living and my Golf Plus 2.0 TDI is about to die. I need something with more boot space than the Volkswagen Golf, but don't know whether to go German again or do what everyone is telling me...
Related models

Much better than the original. An enjoyable, practical, safe, economical hybrid. Looks good, too. Prius Taxis have run to 400,000 miles plus with very little trouble.