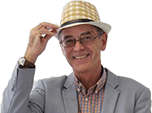 Volvo XC60 2008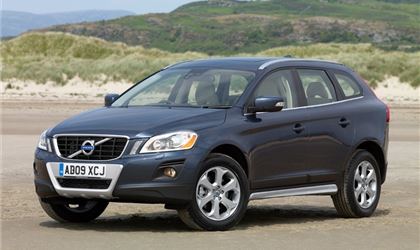 2.4 D5 Geartronic SE
reviewed by Douglas Thomson on 11 February 2019
4
Tax/Insurance/Warranty costs
2
Cost of maintenance and repairs
2
Experience at the dealership
3
How you rate the manufacturer
I'm sure there must be better cars for the price
I have to say that I've been rather disappointed with this car. We bought it originally to be safe during a northern British winter but I've never felt entirely comfortable with its ability to hold the road on loose surfaces and in snow. This is partly the result of suspension problems present at the time of purchase (although the seller, a Volvo dealer would dispute this) and persistent problems with rear wheel alignment. More worryingly, we've suffered three broken coil springs in the past couple of years, in a car which has done just over 60,000 miles and which has never been taken off road. In consequence I now feel quite nervous driving it, a sentiment not helped by the recent appearance of a host of warning lights and vehicle messages telling me that the ABS and DSTC systems aren't working, nor is BLIS or the City Safety feature and I'm now told that a service is required on the Engine System! Maybe there is nothing wrong at all, perhaps it's just a loose wire, but it doesn't inspire a lot of confidence. That apart, when the car is working as it should, it's easy to drive, it's comfortable on long journeys but not very fuel efficient.

Since writing this review, the car is now registered in France and is in more regular use. The various electrical problems have either been sorted or they have disappeared of their own accord. The car is running very well, it tows effortlessly and the fuel consumption has improved to a respectable 38 mpg. It has not, however, been problem free. The windscreen has been leaking along the top edge and the footwells have been filling up with water. Not the sort of thing one should expect on a Volvo XC60, but I notice that two other owners reviewing on this site have had the same problem. Our local Citroen agent has repaired the leaks by removing, cleaning and replacing the windscreen for a modest 238€. But what next, I wonder.

What next, a few months on, is fuel leaking on to the garage forecourt whenever we fill up with diesel. It begins to drip after we've put in about 10 litres of fuel, it stops when we stop fuelling, and we're left with an embarrassing and dangerous puddle under the car. It turns out that there's a small hole in the metal pipe which connects the filler to the fuel tank and the report from our (French) MOT says there is "corrosion multiple" on the underside of the car. Again, if you believe the hype, this is not the sort of thing one should expect on a Volvo XC60. The replacement pipe costs an eye watering 204.80€ (including TVA.)

Back in the UK and our next problem, at 9 years and 80,000 miles, is a loss of pressure at the turbo. This is due to a split in the lower turbo hose: it's a rubber hose and the garage thinks a replacement should cost about £40. It turns out that Volvo have modified the assembly and we now have to buy three parts which altogether cost £374.10 (including VAT.). If you think Volvos are reliable, please think again.
reviewed by James Toms on 8 November 2017
reviewed by Anonymous on 1 November 2017
reviewed by John in MK on 19 September 2017
reviewed by andrew pain on 20 July 2017
reviewed by Anonymous on 18 July 2017
reviewed by hype57 on 23 February 2016
reviewed by aireyfairy on 10 December 2015
reviewed by FMR on 30 April 2015
reviewed by Jimbo007 on 24 January 2015
reviewed by La Barbe on 7 September 2013
reviewed by Truncher on 3 June 2013
Write your review
About this car
| | |
| --- | --- |
| Price | £24,250–£43,720 |
| Road Tax | C–L |
| MPG | 26.3–62.8 mpg |
| Real MPG | 77.2% |
Just reviewed...