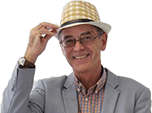 Volvo C70 (2010 - 2013)
reviewed by Hinch on 29 April 2013
reviewed by Hinch on 5 July 2011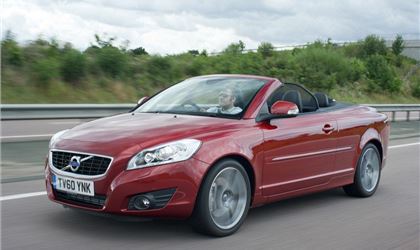 2.0D S Open Car
reviewed by grahamhaddow on 26 February 2011
4
Tax/Insurance/Warranty costs
3
Cost of maintenance and repairs
5
Experience at the dealership
4
How you rate the manufacturer
An economical, comfortable open top cruiser with room for four adults and their luggage
I've done 15000mls in 18months of ownership. It has been 100% reliable with absolutely no problems so far and the dealership (P.V.Dobson) have always given good service (our 3rd Volvo now).
On the road I find the car a very comfortable cruiser, with space for 4 adults in comfort. It is not a sports car , it feels a bit slow, heavy and cumbersome, with quite a bit of roll in the corners. With the revs above 2000RPM it has a decent turn of speed for overtaking, but it runs out of puff by 4000RPM. I would describe performance as adequate and not sporty. Economy has been reasonable with motorway cruising (70-80mph) giving 45mpg, "A" road cruising (50-60mph) giving 50+mpg. In mixed driving 40% rural,30% urban, 30% motorway it is returning 42.5mpg overall. It is still on its first set of tyres with the fronts still having a few thousand miles left in them. (These are wearing very evenly across the breadth of the tyre, unlike my previous V50 which wore unevenly and were done by 14k mls).
When buying this car, I compared it to a BMW 320I petrol convertible. The BMW won hands down on performance, driving pleasure and style, but came a very poor second on rear seat comfort, luggage space and price.
Write your review
About this car
| | |
| --- | --- |
| Price | £25,448–£39,545 |
| Road Tax | G–K |
| MPG | 30.1–47.9 mpg |
| Real MPG | 95.1% |
Just reviewed...