Subaru Levorg (2015 on)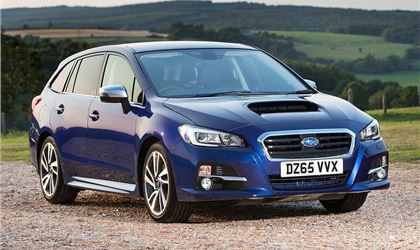 Sports Tourer 1.6i GT Lineartronic 5dr
reviewed by jcnipper on 10 May 2022
1
Experience at the dealership
1
How you rate the manufacturer
Subaru - never again!
As a previous Subaru owner (Outback 2.5l run to well over 200k miles without fault) I felt confident in the intended purchase of a Low mileage full dealer history, Subaru approved used etc Levorg to be run for years and high mileage. However and very disappointingly, my confidence was very much misplaced.

A matter of weeks after purchase the car started to smoke from start-up with on occasions a plume of grey / blue smoke emitted from the exhaust. Smoke occurring when car is cold / warm and at higher ambient outside temperatures and lower. Video evidence has been supplied to the dealer / Subaru UK.

That there is a problem (fault) is one thing, but I was unprepared for the apparently coordinated stonewall attitude of both the main dealer and Subaru UK whom both insist the smoke to be condensation - which it clearly is not. Apparently, where a fault exists, it is the customers responsibility to commission and pay for investigation of said fault before the dealer / Subaru UK will consider matters further.

Handling of the development of this fault properly might have resulted in a long-term customer relationship; but treating the customer like an i**** means that never again will a Subaru be a consideration.

How ridiculous and stupid?
reviewed by Anonymous on 12 March 2022
reviewed by Anonymous on 12 March 2022
reviewed by Anonymous on 23 December 2021
reviewed by Stephen WilkinsonI on 14 November 2021
reviewed by Anonymous on 10 February 2021
reviewed by Anonymous on 11 October 2020
reviewed by David B on 26 March 2016
Write your review
About this car
| | |
| --- | --- |
| Price | £30,010 |
| Road Tax | G–H |
| MPG | 39.8 mpg |
| Real MPG | 86.4% |
Just reviewed...