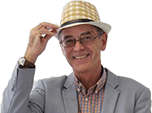 Skid Control Driving Courses at MB World Just £99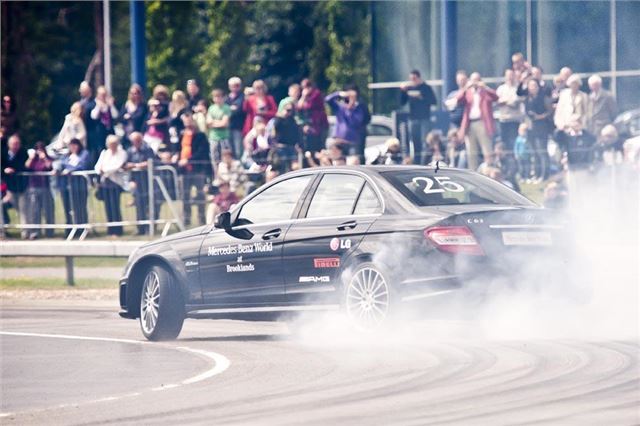 The Winter Driving Course at The Mercedes-Benz Driving Academy, is designed to prepare all drivers for the dangers that winter brings to the roads.
The Winter Driving Course offers an invaluable driving experience that includes the specialist low-grip track surfaces at Mercedes-Benz World, Weybridge.
These facilities replicate the hard-to-handle slippery driving conditions encountered during the winter months, giving individuals the rare chance to experience the sensation of driving on black ice and snow, whilst in a safe and controlled environment.
During the one-hour Winter Driving Course, drivers are also given practical advice to understand how their actions can cause the car to lose control and learn how to prevent accidents happening in the first place.
With expert one-on-one guidance from a qualified Mercedes-Benz Driving Academy Coach, both new-to-the-road and more experienced drivers can practice how to safely control a car in hazardous icy conditions.

Robert East, National Operations & Development Manager, Mercedes-Benz Driving Academy, commented: "Preparation is hugely important when it comes to driving in wintry weather conditions. Our unique driving facilities offer every driver the chance to experience driving on a surface that perfectly simulates black ice. Not
only does this provide valuable skills to deal with a slide or skid, but also to do everything possible to avoid it."

Follow some of the valuable winter driving advice given by the Mercedes-Benz Driving Academy below.

· Plan your journey- Consider your route, major roads are more likely to have been gritted so avoid shortcuts in the cold weather

· Beware of hazards - Black ice, inconsistent grip, snow concealing road markings, increased stopping distance and pedestrians slipping over are just some of the extra hazards you might face when driving in cold conditions

· Keep in control - Get a feel for the road conditions, anticipate slippery areas and break well in advance because stopping distance is ten times longer than in normal conditions

· Check your tyres - Ensure your tyres have at least 3mm tread and consider switching to specialist Cold Weather tyres which are designed to deliver superior traction and improved stopping distance in rain, ice, snow and low temperatureds generally.

· Be prepared - Make sure your car is stocked with essential equipment in case of difficulty, such as a spade, blankets, tow ropes, food and drink and a mobile phone charger

The Winter Driving Course is only £99. For more information or to book a Mercedes-Benz Winter Driving course, call 0845 123 0055 or visit www.mb-drivingacademy.co.uk


Mercedes-Benz Driving Academy:

Three years ago, Mercedes-Benz Driving Academy launched at Mercedes-Benz World in Surrey. The Driving Academy's team of road safety experts have created a programme dedicated to making drivers safer and more responsible - starting tuition earlier at 16 years old offering several modules so even experienced drivers can improve their driving skills as part of a lifelong learning philosophy.

By starting to learn how to drive before holding a provisional driving licence, students extend their learning over a longer period which has proven results. The positive impacts of learning to drive at a younger age have been demonstrated in Sweden where the introduction of the Swedish Young Drivers initiative reduced
accident rates by 40 per cent in the first year amongst drivers who started behind the wheel earlier - at 16yrs.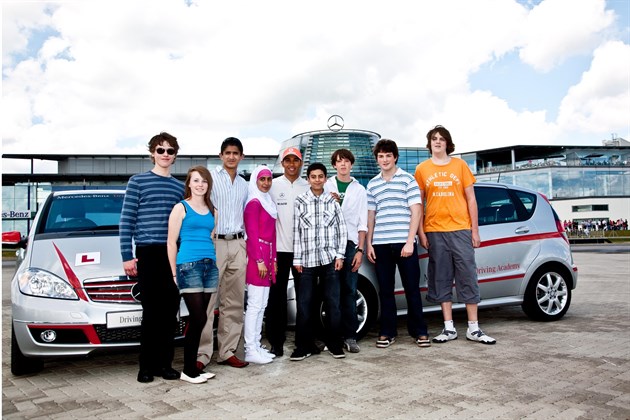 Using the specially-designed facilities (at Mercedes-Benz World and Mercedes-Benz Driving Experience Centre at Silverstone Circuit) to create real life scenarios, the latest learning techniques and the best hand-picked coaches, we aim to continue the success already achieved.


Head Start: (available for 16 years olds +)

One hour session £80

Four hour session £299


Getting your licence - Licence module

One hour session on road £35

One hour session at -

(Mercedes-Benz World or Silverstone) £80

One hour discussion group £15


Pass Plus Packages

Pass Plus £210

Enhanced Pass Plus £275


Winter Driving Skills

One hour at Mercedes-Benz World £99
Comments