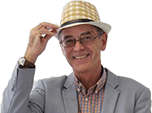 Government to Crack Down on Blue Badge Fraud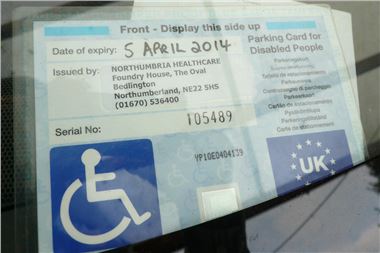 New badge "as secure as a banknote" says Minister.
Tough new measures to crack down on drivers who abuse the disabled parking system - including a new Blue Badge design which is harder to forge - will come into force on 1 January, Transport Minister Norman Baker said today.
Previously, Blue Badges were made from card and handwritten but from the New Year disabled drivers will be able to apply for an electronically printed badge, much like a driving licence. The new badge will have security features such as a unique hologram, digital photo and serial number allowing parking attendants to check for genuine badges more easily through the windscreen.
Blue Badge fraud is estimated to cost the UK £46 million a year and it is generally accepted that reform is urgently needed. The new badge is part of a wider crackdown on misuse of the scheme to ensure disabled parking spaces can only be used by those most in need.
Other measures include:
* shared administration between authorities resulting in faster renewals, less abuse and operational efficiency savings of up to £20 million a year;
* better customer service for badge holders, including being able to apply for and renew badges online using Directgov, as well as access to a new national helpline number. From April 2012 customers will also be able to report lost and stolen badges online;
* wider use of independent mobility assessments to determine eligibility. To support this local authorities will now have control of National Health Service spend on Blue Badge assessments; and
* extending the scheme to more disabled children under three years of age and severely disabled Armed Forces personnel and veterans; and removing residency requirements for disabled service personnel and their families who are posted overseas on UK bases.
Transport Minister, Norman Baker, said:
"Motorists who pretend to be disabled to get some free parking are frankly disgraceful. They prevent real Blue Badge holders from using parking bays designed for those genuinely in need and they cheat the vast majority of road users who play fair when they park their cars.
"Our new Blue Badge will be as secure as a banknote and anyone thinking of faking it can forget it. We are also tightening up on enforcement and eligibility so there will be no way to scam the system."
Blue Badges provide a vital lifeline to more than 2.5 million disabled people every year by prioritising key parking spaces close to important services. However, increasing levels of badge fraud have meant those spaces are often full.
Earlier this year, the Government announced the most comprehensive changes to the Blue Badge Scheme for 40 years. The launch of the new badge is the last stage in a raft of measures which have begun to come into force since April.
Helen Dolphin, Director of Policy and Campaigns at Disabled Motoring UK, said:
"After years of campaigning for improvements to the Blue Badge Scheme, I'm delighted that changes that make the scheme fit for the 21st century have been introduced. The new badge design will stop badges being so easily forged and new guidance to local authorities will make the issuing of badges fairer. The Blue Badge is a fantastic scheme and all these changes will help ensure the scheme will only benefit those it was intended for."
IAM director of policy and research Neil Greig said: "While this is a welcome modernisation and security improvement to the blue badge system, much more must be done to expose those people who abuse the scheme by using the badge of a family member or friend to park in reserved parking bays. "In the USA, police and parking officials have the powers and duty to enforce parking spaces reserved for badge holders – not just on roads but in public and private car parks too – and very heavy fines are levied on offenders. There must be much greater emphasis on enforcement by police and local authorities if this parking fraud is to be stopped."
1. The address to access the online form will be www.direct.gov/bluebadge
2. Footage of the new badge can be found here: http://www.dft.gov.uk/publications/blue-badge-scheme 
3. The number for the new national helpline in England is 0844 463 0213.
Public Enquiries: 0300 330 3000
Department for Transport Website: http://www.dft.gov.uk
www.twitter.com/transportgovuk  | www.youtube.com/transportgovuk  | www.flickr.com/transportgovuk
Comments