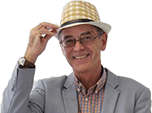 Holiday Season Parking Advice from Appeal Now

Barrie Segal of
Appeal Now
warns how easy it is to fall into the trap of getting a parking ticket on this coming Christmas and New Year.
So here is his advice on ensuring that you don't ruin their Christmas holiday by getting a penalty charge.
Most councils SHOULD (but may not) allow free parking on SINGLE YELLOW LINES on Christmas Day, Boxing Day (28th December 2009) and New Year's Day. Contact your local authority or look at its website to see how they are enforce single yellow lines on those days. If in doubt park elsewhere.
DO NOT PARK ON DOUBLE YELLOW LINES THEY OPERATE 24/7 what ever the day.
Bus Lanes. Remember Christmas, Boxing Day and New Year's Day will be treated as an ordinary days under the bus lane rules so if the bus lane applies Monday to Friday then it will apply to this coming Christmas, Boxing Day and New Year's Day.
Yellow box junction enforcement applies 24/7.
Parking on Saturday 26th and Sunday 27th Dec ember 2009.
DON'T GET CAUGHT - Councils will treat these as no different from any other Saturday or Sunday. So if there are normally parking restrictions on Saturday and/or Sunday these same restrictions will apply on the 26th and 27th December 2009.
Some parking bays may be free but not all! So before you park, check the notice on the parking meter or pay and display machine to see when the restrictions apply and when they don't.
NEVER EVER PARK AT AN OUT OF ORDER METER!
Residents' bays. To be safe assume that all residents' bays will be enforced from 25th to 28th December and on 1st January.
Festive holiday advice on a page at Appeal Now, direct link:
Holiday Parking
Comments