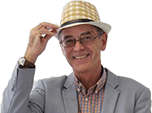 How to Avoid Rip Off Motorway Snack Food

Motorway service stations are ripping off customers and charging over double for cold snack food compared to supermarkets, prompting
www.Keepmoving.co.uk
to offer an alternative for cash-strapped familiesusing the nation's motorways.
A research team sent out by leading traffic information website,
www.Keepmoving.co.uk
, to survey over 60 service stations in England and Wales, found Moto's Reading Services to be the worst offender. A family of four could expect to pay up to £26.68 for a basic snack lunch, compared to the average price at a supermarket for the same items of £12.24.
This difference in price has driven
www.keepmoving.co.uk
to develop a Cheaper Food tool to save drivers money. It allows website users to find supermarkets within a one minute drive of any motorway or A-road junction.
Motorway/Service Brand/Services/shop name/Cost for Family of 4
M4 Moto WHS J11-12 Reading WH Smiths £26.68
M4 Moto WHS J47 Swansea WH Smiths £25.72
M6 Moto WHS J35-36 Burton-in-Kendal WH Smiths £25.72
M5 Welcome Break J21-22 Sedgemoor North WH Smiths £25.56
M4 Moto WHS J2-3 Heston WH Smiths £25.32
M4 Moto WHS J13 Chieveley WH Smiths £25.32
M4 Moto WHS J17-18 Leigh Delamere WH Smiths £25.32
M4 Moto WHS J33 Cardiff WH Smiths £25.32
M5 Moto WHS J24 Bridgewater WH Smiths £25.32
M40 Moto WHS J10 Cherwell Valley WH Smiths £25.32
An analysis of the top ten shows that it is Welcome Break's Sedgemoor services in Somerset that charges the most for a Ginsters BLT sandwich. The top ten is made up of six service stations on the M4, and all but one are run by Moto. Only one station in Northern England appears in the top ten, which indicates that it is more expensive to get a snack on motorways in the south of the country.
There are now an increasing number of M&S Simply Food shops at Moto Service Stations, thereby giving motorists more choice. Interestingly, whilst they are more expensive than other supermarkets, not only were the sandwiches up to £1.44 cheaper than sandwiches available in the WH Smiths on the same site, but the prices were consistent in every outlet visited.
The
www.keepmoving.co.uk team
found a lack of choice in many of the service station shops, with a limited number of sandwiches to choose from. The only outlet where you can find a low fat or healthier option sandwich is in an M&S Simply Food shop. In fact, only 11 service station shops out of the 60 surveyed offered the opportunity to buy a piece of fruit. Where an apple was available at Welcome Break, at 59p it was more expensive than a Kitkat. M&S shops were the only place to buy a normal sized packet of ready salted crisps- only the BIG EAT size was available in the other shops.
Alex Petrie, General Manager for
www.keepmoving.co.uk
said: "High petrol prices combined with the credit crunch are making motorists keener than ever to cut costs whilst out on the roads. We sent out a team of researchers to find out how much motorway services were charging. Whilst looking at the results of the study, we realised how easy it was to dramatically cut the cost of food on long car journeys, and we're not talking by just a couple of pence. By knowing where the supermarkets are, within a one minute's drive of a junction, a family of four could save up to £14. By using our new tool, drivers will be able to see where supermarkets off the motorway are, saving them money in these tight times and providing more healthy lunch or snack options for families".
The new Cheaper Food tool launches Monday 15 September 2008 on
www.keepmoving.co.uk
Comments