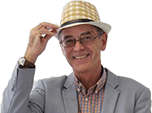 Extra time granted for new motorcycle test

The Driving Standards Agency (DSA) has announced a delay of six months to the introduction of the new practical motorcycle test, originally scheduled for September 29, 2008.

The move comes after the Agency considered representations from the Motorcycle Industry Association (MCIA), the Motorcycle Rider Training Association (MRTA) and other motorcycle interests.

The new implementation date will now be Monday, March 30, 2009.

The decision to defer implementation will allow the DSA to carry on delivering motorcycle tests from a wider range of centres whilst working with motorcycle groups and to find a suitable solution for providing the new test service in problem locations.

Driving Standards Agency chief executive Rosemary Thew said: "Increasing road safety for motorcyclists has always been a top priority and it remains so. We listened carefully to the concerns put to us and this deferment acknowledges those concerns.

"None of us has lost sight of the fact that the aim of the new motorcycle test is to improve road safety for this important group of road users. This extra six months will give additional opportunity to find extra locations that we need to deliver the new test and potentially address gaps in service provision which have been highlighted to us."
Comments