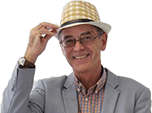 How Foreign Drunk Drivers Get Off

This is a re-interpreted press release, received today, 19th May


There has been a sharp rise in the number of immigrants attending alcohol education courses after a conviction for drink driving, says the UK's leading provider of drink drive education courses.

In just one course in Telford there were four foreigners in a class of 15 drink drivers receiving more than 16 hours of education on a three day course after driving over the limit.

"This is clearly a disproportionate number of immigrants appearing on a course. It is a situation which is increasingly being mirrored in many of our course areas," said Jenny Wynn, director of Shropshire's TTC Group, which educates more than 10,000 drink drivers each year, and runs courses for motorists caught speeding and driving without due care.

TTC trainer Ron Cope said that on his last course in Telford there were three Polish people who had to use an interpreter.

"I'm having to speak more slowly to ensure that the interpreter understands but everyone else on the course is very patient and tolerant.

"I did ask them to take the workbooks home and fill in a questionnaire to show the amount of knowledge that they had learned.

"But I was absolutely delighted to see that on the next day of the course I checked their answers and they had scored better than other people on the course," said Ron.

Motorists living and working in the UK from Poland, Latvia and Estonia - countries with a heavy drinking culture - volunteer to attend drink drive rehabilitation courses after being sentenced by magistrates.

IN RETURN THEY GET UP TO A QUARTER OFF THEIR DRIVING BAN.

SO IT'S NOT SURPRISING THAT THEY ATTEND THE COURSES AND FILL IN THE QUESTIONNAIRES CORRECTLY, IS IT?

Almost a quarter of those referred to TTC in one month were in the high risk offender category - more than two and a half times and sometimes three times the drink drive limit.

A total of 120 Eastern European drivers appeared before magistrates in TTC court areas in June 2007 - more than 10 per cent of the total referrals.

The TTC Group, of Hadley Park, Telford, puts on 850 drink drive courses each year which contributes towards reducing re-offending Rates nationwide. They also provide speed awareness courses and the National Driver Improvement Scheme on behalf of police and local authorities.
Comments