June see first rise in fuel prices in three months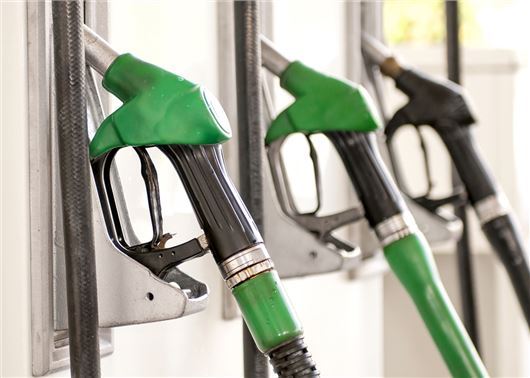 Published 06 July 2020
After three months of falling pump prices in the midst of the Covid-19 pandemic, the average cost of fuel increased in June with a litre of petrol rising by nearly 4p from 107p-per-litre to 110p, according to RAC Fuel Watch data.
The average price of a litre of petrol has increased by nearly 4p, adding £2 to a tank, and RAC expects it to rise (2p) further still. However, a tank of fuel is still £9 cheaper than it was at the end of January.
Diesel rose by just under 3p-per-litre (2.89p) from 112p to 114p as the global price of oil strengthened by more than $6 a barrel. The forecourt rises mean that filling up an average-sized family car - like a Volkswagen Golf - with petrol has gone up by £2 to £60.97. The diesel equivalent increased by £1.59 to £63.23.
The global coronavirus travel restrictions led to oil crashing to $13.21 a barrel in late April which in turn caused the price of a litre of petrol to come down to an average low of 106p and diesel to 111p in mid-May. This was brought about by Asda, Tesco, Sainsbury's and Morrisons all selling petrol for an average of £1 a litre in May. Diesel's average low at the supermarkets was 105p over the same period.
>>> New car registrations down 35 per cent as one in five dealerships remain closed
In June, it was the big four supermarkets that appear to have driven the price rises, with the most marked increases being seen at Morrisons. It went from having the cheapest petrol and diesel at the start of June to the most expensive of the major supermarkets, putting up both fuels by 7p.
Asda also increased its petrol price steeply by adding 6.5p. By the end of June, Sainsbury's had both the cheapest supermarket petrol and diesel at 104p and 109p respectively.
"RAC Fuel Watch data shows that petrol is likely to go up by 2p a litre in the next fortnight. Diesel, however, shouldn't rise much at all unless retailers use the saving in its slightly lower wholesale price to subsidise petrol," said RAC fuel spokesman, Simon Williams.
Comments
Author

Georgia Petrie
Latest