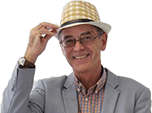 Most recently answered £1500 budget questions

I have a budget of £1500 for a reliable, economical car. I have a round trip of 36, mostly motorway, miles each day for work. Which cars would you recommend?

Change of circumstance means I need a reliable car for a 100 mile daily commute. It's asking a lot, but it needs to be 'smart' as this a new exec level role. Want something that's not out of its depth...