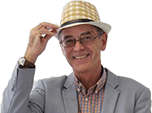 Most recently answered catalytic converters questions

I took my Primera to the dealership to have a seatbelt warning light put right under a warranty and they gave the car a health check. A week later, I was back for an aircon recharge, they gave it another...

I own a Z4, 2 yrs old and only 6,000 miles. It needs a new catalytic converter and luckily the warranty will replace it but I realise that I've probably contributed to its demise by doing mainly short...