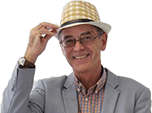 Should I claim via my insurer or an accident management company?
Yesterday, I was rear ended at traffic lights. I have the third party's phone number. He did not know his insurer's name and is asking to settle without reference to insurers. The damage to my 2000 Mercedes-Benz S-Class seems cosmetic, but now (18 hours later) I'm suffering from a 'stiff neck' and have lost mobility to one side. At 75 years old with a plethora of health problems, I was too shaken to do more than the basic exchange of information before returning home. How do I now best proceed? Should I call my insurer, the third party or a claims management company?
Asked on by Alexander Leskin

Answered by
Tim Kelly
The first thing to do is to go to your doctors or the hospital and get checked out. Looking at the age of your car, your insurer will probably try to total loss it. As such I would go through a reputable claims management company or a solicitor. You want a service where you can speak to them one to one rather than dealing with a larger company and being treated like a sheep. These in-depth guides should help you to decide whether to claim via your insurer (
www.honestjohn.co.uk/insurance/advice/how-to-claim.../
) or an accident management company (
www.honestjohn.co.uk/insurance/advice/how-to-claim.../
).
Related models

Supremely hushed, effortless and comfortable, even at 140mph. Smart looks, solid build and luxury by the gold-plated bucketful.