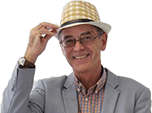 My tyre fitter has offered to fix my punctured runflat - is it worth trying?
My local tyre fitters have said they may be able to plug the nail hole in my 245/35 R18 runflat Bridgestone tyre for £16.99. Is it worth trying or should I just bite the bullet and payout for a new tyre?
Asked on by AnnaWarwick

Answered by
Honest John
If they are offering, that's good of them. Worth trying. Because it's a runflat it can't suddenly blow out so is much safer than an ordinary tyre if the plug doesn't hold.
Similar questions

I have a three year old BMW 4 Series, 10,000 miles done and runflat tyres with no spare. I live in North Devon and often drive to Gatwick (240 miles, four hours) for a flight. If I sustain a puncture and...

On March 29 my car passed its MoT with advisories on the exhaust and rear bushes. Today my tyre blew while driving and I had to call the AA. The recovery driver was disgusted at state of my tyre and wondered...

I have been running Pirelli P7 runflats (225/55 R17 Y) on my BMW 5 Series for years. Is there now a runflat available which might give a less hard ride?