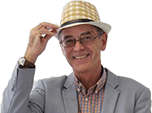 What small crossover or SUV is best for taking a baby seat?
With a baby on the way, we are about to outgrow our 2011 Nissan Micra with 30,000 miles on the clock. We have about £10,000 to spend, plus whatever we can get for the Micra. We need an automatic with sufficient room for a 6'1" adult to drive in front of a baby seat. The baby seat is Isofix so takes up about as much room as an averagely tall man. We've been wondering about a compact SUV - perhaps a Nissan Qashqai or a Kia Sorento - but is there anything else you would suggest (or suggest avoiding)?
Asked on by John

Answered by
Honest John
I think you mean a Sportage (a Sorento is bigger). Qashqai aren't very reliable. Might be more sensible to go for a small, tall MPV such as a Kia Venga or Hyundai ix20. You need to avoid damaging your back when lifting the child in and out.
Honest John recommends

– find and buy your perfect car, in just a few clicks
Similar questions

I drive a BMW 1 Series Convertible but I've got a baby now and looking for something bigger. Not sure what to get but I can't afford brand new.

I'm 69 with arthritis and sensitivity to vibration. I need a very comfortable ride/seat with a high seating position. My comfort standard is a Citroen XM. Is there anything at all that comes close?

We own and run a 2013 Kia Sportage II 1.7, but because of changing lifestyles it rarely gets to stretch its legs. We love the high driving position and our travel is now a 24 mile daily round trip for...