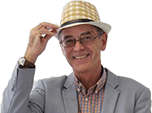 Which comfortable, economical company car should I buy?
I drive around 20,000 miles per year on business. I currently have a leased Mercedes-Benz SLK (a bad move for long distances) that goes back in March. I want to buy something reliable, stylish, maybe an estate and have a budget of up to £11,000, but would rather be around the £8000 mark. I have looked at C5s, CLSs, Jaguar XFs, 3-Series Tourings, 5-Series Tourings, A6 Avants, Jeeps etc. Whatever I buy has to be reliable, diesel, good on mpg and comfortable. I want something with a bit of presence as I am a big bloke. So far I have settled on a Mercedes CLS 320CDI or a Jaguar XF2.7TDVI. What would you go for?
Asked on by AS, via email

Answered by
Honest John
I think a CLS 320CDI will be more reliable than an XF 2.7TDVI. A couple of oddball alternatives are a Renault Laguna Coupe and Peugeot 407 Coupe. The 407 Coupe is one of the quietest cars I have ever driven. Check out anything you are thinking of buying at honestjohn.co.uk/carbycar
Related models

Wonderful and bespoke feeling interior. Amazingly quiet and refined. More economical 2.2 diesel from 2011. Navigation as standard on most models.

Good range of engines, 4Control four-wheel steer works well.

Big CO2 reductions. Four-cylinder CLS 250 CDI available at last. Precisely-built interior. Retains unique style of original CLS. Comes with full LED headlights.