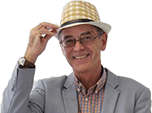 What vehicle offers ease of access that I could replace my Ford Fusion with?
I drive a 1600cc petrol Ford Fusion auto, registered 2006. I originally purchased the car as I am tall and at the time had two elderly and disabled parents who need the ease of access. My needs have now changed and I would like a smaller hatchback. However I am now a voluntary driver for a local club for older people. So I still need the easy access. A Fiat Panda has been advised, but as I intend to keep the car for some years I would like to be sure of my purchase and feel that there could be a number of options. I could afford up to £20,000. My main driving is local with occasional motorway trips. What do you advise?
Asked on by LF, Ingatestone, Essex.

Answered by
Honest John
Something upright with four side doors that provide ease of access to all seats. Small: Suzuki Splash, Vauxhall Agila. Bigger: Hyundai ix20, KIA Venga, Ford B-Max, Renault Captur, Peugeot 2008.
Similar questions

I'm tall and have a bad back. I need an automatic vehicle that has easy access and is comfortable. My annual mileage is approximately 3000. What do you advise?

We have a 2006 Honda CR-V Sport auto. It is costing too much to run as we only make very short trips in and around town. We are both in our arthritic eighties and are seeking a small car with ease of access...

Will you kindly recommend smallish four-door family saloons (smaller than the Mondeo/Passat) with ease of entry a priority, as drivers and passengers are in their eighties. Annual mileage is likely to...