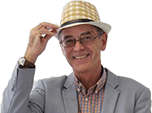 I can recommend the BMW X3 for towing a large caravan.
Regarding PD's letter about speccing a new BMW F25 X3, I have owned a new 2.0D F25 X3 since May 2011 and what a fantastic car it is. I have done 10,000 miles including towing a caravan (1475kg MTPLM) in the UK and Europe. It is a brilliant towcar. I achieve typically 28mpg towing and 38 to 44 mpg solo. The BMW towbar is the 'bargain' of all BMW extras at £765. It is electrically operated (swings in and out from under the vehicle), well engineered and comes with 13 pin electrics. It bears no comparison to any other tow bracket on the market.

If you tow with a caravan you will need to have the dealer fit an additional loom to power the fridge (to pins 10 and 11); agree a price beforehand, I paid £75 for the loom and half an hour labour (BMW factory-fit towbars never come with this additional wiring as standard). Make sure they tell you where the fridge fuse is located. I have 18-inch 245/50 tyres and they give an excellent ride, low noise and look much better than 17-inch wheels.
Asked on by PC, Malvern Wells, Worcs

Answered by
Honest John
Related models

Twin-scroll turbocharging gives strong performance, economy and low emissions. Bigger and much better than previous X3. Good quality cabin and comfortable ride.