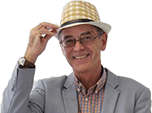 What is the best car for £2500 or less?
I'm picking out a car for a friend and would be interested to know what would be a good hatch/saloon for a learner driver at under £2500? Preferably a diesel one as he intends on using it for a long commute.
Asked on by Adam Conroy

Answered by
Andrew Brady
A Ford Fiesta would be a good choice. The 1.4 TDCi ought to be cheap to run and £2500 will get a 2009 model. I'd want to see evidence of regular servicing. Diesel Fiestas sold from around March 2010 onwards were fitted with diesel particulate filters (DPFs) - resist one of these with low miles and it could prove problematic. Also consider a Vauxhall Corsa.
Similar questions

I'm seeking a used small car to replace an ageing Nissan Micra. Preferably one that doesn't go wrong very often and is low cost to fix when it does. What models do you suggest?

I'm looking for a cheap second hand five-door family hatchback on a budget of around £2000. I will be travelling 1000 miles per month with a mixture of urban and motorway. Could you please advise me as...

I drive lower than average miles per year, 6000 perhaps. I prefer to be sitting up-right, as in a little 4WD. I would like as economical a car as possible, in terms of running and maintaining. I have a...
Related models

Well built with an upmarket interior. Enjoyable and involving to drive. Cheap to run 1.6TDCI ECOnetic. Exceptional reliability record. Very few problems reported despite more than 500,000 sold.

Solid and decently equipped. Reasonable handling and some frugal engines.