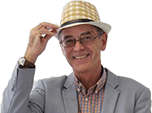 What's the best small car for £2500?
I'm seeking a used small car to replace an ageing Nissan Micra. Preferably one that doesn't go wrong very often and is low cost to fix when it does. What models do you suggest?
Asked on by David Knowles

Answered by
Andrew Brady
A Toyota Yaris would be a sensible choice, provided you stay away from the MMT automatic gearbox. I'd also consider a Ford Fiesta with the robust 1.25-litre petrol engine or a Honda Jazz.
Related models

Well built with an upmarket interior. Enjoyable and involving to drive. Cheap to run 1.6TDCI ECOnetic. Exceptional reliability record. Very few problems reported despite more than 500,000 sold.

Neatly styled. Increased room and better performance than original Jazz. better to drive. Very versatile. CVT-7 returned in February 2011 replacing i-SHIFT. More reliable than first generation Jazz.

More room and better handling than the previous version. Excellent crash test rating. 1.4 D-4D does 50mpg +.