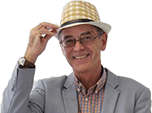 What compact petrol automatic do you suggest?
I want to upgrade to a hybrid or petrol automatic with features such as speed sign and obstacle recognition plus rear and if possible, front sensors. Preferably shorter than a Citroen C3 Picasso. What do you suggest?
Asked on by Jennifer Vieyra

Answered by
Andrew Brady
The Citroen C3 Aircross replaced the Picasso and might be a good choice. The Flair model comes with speed sign recognition and rear parking sensors, and is available with a petrol engine and automatic gearbox as well as an opening sunroof. Also look at the Kia Venga. It's a similar size to the Picasso and is well equipped as standard - all models come with rear parking sensors and the top-spec '4' trim level comes with a (non-opening) panoramic sunroof.
Similar questions

I understand Skoda is launching a new crossover called the Kamiq. Can you please advise if this is a worthy replacement for the Yeti? I require a petrol to replace my Yeti diesel but I am a little bowled...

We currently own a nine-year-old Nissan Qashqai. We want a new replacement about two years old but it must be an automatic. What would you suggest?

I want an automatic crossover/SUV capable of towing 1200kg, preferably with a wet clutch. My budget is £25,000 to £30,000. I fancy the new Ford Focus and Mazda CX-5 but would value your input.
Related models

Spacious back seats and wide-opening doors. Easy to drive and park. Good visibility. Decent boot capacity.

Low starting price from £14,000. Very spacious with a flexible cabin. Soft ride quality means it's mostly comfy. Interesting looks.