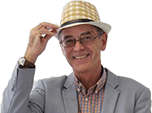 What £60k car should I suggest for my mum?
My mum has a Nissan Qashqai and would like to replace it. A high driving position is a must for her, as is an automatic gearbox, she would like a high tech list, similar to the Tekna spec on the Nissan. She has a budget of around £60k. What should I tell her to consider?
Asked on by Alec Cole

Answered by
Andrew Brady
A Range Rover Velar might appeal to your mother. It starts at £45,000 but a £60,000 budget will get a top-spec HSE model with a few options. I'd also consider a Volvo XC90 or, if that's too big, a high-spec XC60.
Similar questions

I'm looking for advice on the best used SUV for under £10k. I currently have a Nissan Juke but require something bigger as I'm trying to get the kids outdoors more at weekends.

We are looking for a family car. We have a Ford C-MAX but it is old. We often ferry kids around but do not require a massive seven-seater. We loved the C-MAX for its big boot as we have two children and...

We are looking to buy a used family SUV that is economical and reliable. We'd want to avoid the small SUVs (Qashqai) and need a but more space. Can you recommend something below £12,000?.
Related models

Very comfortable and refined on the move. High quality well designed interior. Strong performance from all engines. Great seats for long distances.

Wonderfully plush and modern interior, latest touchscreen system is a vast improvement, as comfortable as you'd expect from a Range Rover.