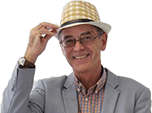 What £60k car should I suggest for my mum?
My mum has a Nissan Qashqai and would like to replace it. A high driving position is a must for her, as is an automatic gearbox, she would like a high tech list, similar to the Tekna spec on the Nissan. She has a budget of around £60k. What should I tell her to consider?
Asked on by Alec Cole

Answered by
Andrew Brady
A Range Rover Velar might appeal to your mother. It starts at £45,000 but a £60,000 budget will get a top-spec HSE model with a few options. I'd also consider a Volvo XC90 or, if that's too big, a high-spec XC60.
Similar questions

My wife and I have owned a succession of four-wheel drive estate cars as we do a lot of camping and live in remote countryside. We are considering the purchase of a caravan, we're not getting any younger....

Since the mid-1970s we've driven a succession of gutsy Suzuki SUVs including the original SJ410. They had manually-selectable 4WD with a low-ratio option and free-wheeling front hubs. Our current permanent...

Please can you tell me what SUV has the longest electric range?
Related models

Very comfortable and refined on the move. High quality well designed interior. Strong performance from all engines. Great seats for long distances.

Wonderfully plush and modern interior, latest touchscreen system is a vast improvement, as comfortable as you'd expect from a Range Rover.