Renault Zoe (2013 on)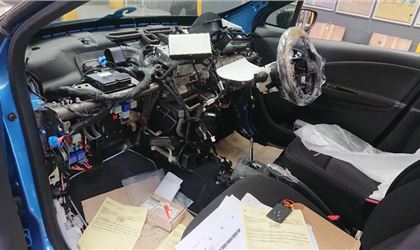 Dynamique Nav Auto 5dr
reviewed by J Adler on 23 September 2021
2
Tax/Insurance/Warranty costs
3
Cost of maintenance and repairs
2
Experience at the dealership
2
How you rate the manufacturer
Fun to drive, when it's not stuck in a dealer for months on end
Electric cars are one of the possible ways forward for us all, but without better technicians and a modicum of efficient customer service, Renault can't expect to retain the customer base that they built up by being the first to have a decent range hatchback. Our Renault Zoe has had a series of faults with the R-link/Telematics interface. We're not alone in having to take it back repeatedly for what I think has just been a fuse reset but this time, the R-link 'support' team liaised with the dealer about finally replacing some parts. The car has been there nineteen weeks and counting. Complaints lodged in writing to Renault UK are received but ignored unless we call them. Every time, we think that an "escalation" will lead to resolution, we are let down again. CAB told us to use the Ombudsman, Ombudsman is running at 6 month delay. If this is ever resolved, I'll update the review again.

When it works, the Zoe is fun to drive, the steering is a little slack and the turning circle, acceptable but nothing special. The brilliant bit is the torque and acceleration. Until you've driven an EV, you don't realise what it's like. Once you have, the reassurance of having power when needed is brilliant. Most of the time, the car is in eco-mode and pootling around in a well mannered way. Our range has been over 200 miles on a charge in summer (42kw R110 battery) but as low as 130 in winter. The typical drive for us involves a mix of town and motorway.

The indifferent customer support, poor complaints and unreliability of this car mean that I couldn't, hand on heart recommend this to anyone and would certainly say that if you're looking for one, consider a lease/PCP, rather than buying it outright. I'm stuck with the worst of both worlds, bought outright apart from the lease on the battery, so I'm stuck paying for a monthly lease on a battery in a stripped down, undriveable car.
reviewed by Anonymous on 28 March 2020
reviewed by Anonymous on 14 March 2019
reviewed by AndyF on 6 October 2014
Write your review
About this car
| | |
| --- | --- |
| Price | £18,443–£31,520 |
| Road Tax | Exempt |
| MPG | - |
| Real MPG | - |
Just reviewed...