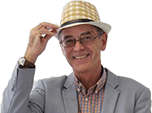 Renault Kadjar (2015 on)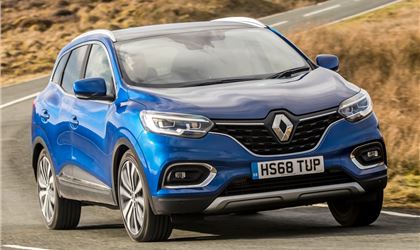 1.6 dCi 130 Dynamique Nav 4WD 5dr SUV
reviewed by Mr Craig Vaughton on 16 August 2019
5
Tax/Insurance/Warranty costs
5
Cost of maintenance and repairs
5
Experience at the dealership
5
How you rate the manufacturer
Better than expected
Bought used with just under 27K on the clock and after reading HJ's very positive long term test, plus a test drive, my first Renault may not be my last. It's certainly comfy enough, has sufficient dashboard toys to keep most people happy and the fuel economy is definitely better than the 10 year old Kuga it replaced, I'm averaging 39 over a daily 25 mile round trip to work. Bear in mind this is the 1.6 4x4, not the 1.5 2WD. As the review here also mentioned, the 19" wheels and low profile tyres make the ride a bit hard at times.

However...it was a bit "whistly" even on the test drive, which was obviously the turbo due to pitch and revs, but after a good few hundred mile trip to Cornwall and back, plus a distinct lack of grunt, it had got louder, so I tested how good Renault's 4 year warranty was. We had excellent service from the local main dealer, which is perhaps as well, new turbo required, which at this age/miles is a tad worrying. Duly replaced, the car is vastly better, much more drive able if you want press on, but the MPG has gone down as the engine is getting more boost. Win some, lose some.

The dealer also noticed that it was set to use ECO mode. Their engineer advised only to use this on a long run, as there's a gauze in the EGR valve that he suspects clogs up if ECO is used all the time, as the engine takes much longer to get to temperature and burn off the deposits.

Overall very happy with it.
reviewed by steve brittle on 17 November 2017
reviewed by Anonymous on 10 June 2017
reviewed by PWT1958 on 7 June 2017
reviewed by Andrew Lawton on 17 September 2016
Write your review
About this car
| | |
| --- | --- |
| Price | £19,790–£29,860 |
| Road Tax | A–E |
| MPG | 45.6–74.3 mpg |
| Real MPG | 73.8% |
Just reviewed...