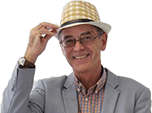 DS 3 (2010 on)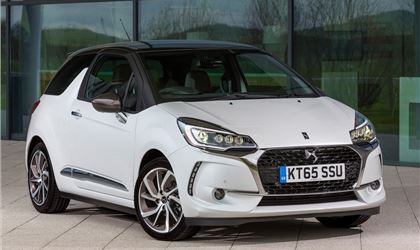 1.2 Puretech 82 DStyle 3dr Hatchback
reviewed by SDS3 on 11 January 2019
4
Tax/Insurance/Warranty costs
4
Cost of maintenance and repairs
4
Experience at the dealership
4
How you rate the manufacturer
Characterful and fun
After test driving several small car options, I chose the DS3 for its great mix of fun and style. It handles sweetly, making country roads something to savour, yet also has a very supple and well controlled ride. It's quiet on the motorway and has decent seats making 300 mile trips up to Scotland stressfree.

The cabin isn't as well built as a VW Polo for example, but is a much more interesting place to be. It feels like it has actually been 'designed' rather than just constructed from what the manufacturer already had in their parts bin, and after 30000 miles there were no rattles and nothing had fallen off. The glovebox is small but the DS3 has good space for 4 and useful grab handles for rear passengers. The infotainment was quite fiddly to use on the move but is fine once you get used to it.

Aside from a slightly awkward gearchange from 2nd to 3rd (3rd was never quite where you'd expect it to be!) there is little I would change about the car. The 82bhp non-turbocharged engine was fine for around town but could struggle out on the open road; I'd choose the 130bhp version if I had the chance again as I think the chassis could cope easily with a bit of extra poke and I doubt mpg would be that much lower than the 44 I got from the 82bhp engine.

I've now traded the DS3 in for something larger, but a few months on I still miss it - driving something else makes you realise what a fun little car it was! I'd recommend it to anybody who wants a good looking and fun small car with a healthy dose of character thrown in too.
reviewed by Anonymous on 16 September 2018
reviewed by john k h on 19 August 2015
reviewed by Bianconeri on 6 February 2015
reviewed by Shan the man on 22 September 2014
reviewed by Fat_Beagle on 10 November 2013
reviewed by kr03n3n on 23 May 2011
reviewed by tellitlikeitis on 20 April 2011
reviewed by kr03n3n on 29 March 2011
reviewed by alz69 on 7 July 2010
Write your review
About this car
| | |
| --- | --- |
| Price | £15,370–£26,170 |
| Road Tax | A–D |
| MPG | 39.1–83.1 mpg |
| Real MPG | 76.4% |
Just reviewed...