Citroen C3 (2017 on)
reviewed by Anonymous on 22 January 2020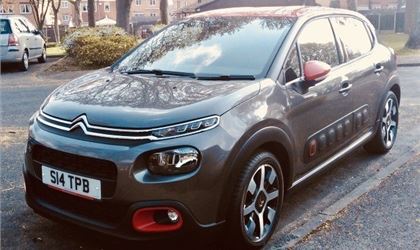 c3 flair nav edition
reviewed by terry broome on 10 July 2019
4
Tax/Insurance/Warranty costs
3
Cost of maintenance and repairs
1
Experience at the dealership
3
How you rate the manufacturer
Good Car but ConnectedCAM is a waist of times.e. RUBISH.
I have bought over 100 NEW cars and a few used ones. I find it hard to say anyone of them had NO FAULTS.
The C3 is a "nice" car for the money that I paid for it but it has one very bad fault, that is the ConnectedCAM.(Don't take my word for it, just read the reviews it gets on the Google APP. Reviews. It only works when IT wants too.The "where's my car" feature has told me many times that I am parked on a road up tp 5 miles away from where the car really is and on roads I have NEVER been on.
One of the best features is the AUTO Dip - Main beam. The car works all the lights itself.
Otherwise the car is simple "run of the mill". I would not buy another.
The help Ive had from my dealer and Citroen on the ConnectedCAM is none existent, my Dealer saying "sorry but they don t understand it themselves.
Write your review
About this car
| | |
| --- | --- |
| Price | £11,900–£18,360 |
| Road Tax | A–C |
| MPG | 49.4–83.1 mpg |
| Real MPG | 76.5% |
Just reviewed...