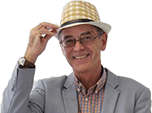 Department for Transport Backs Motor Codes

The UK vehicle service and repair sector is set to be transformed in 2010 as Motor Codes embarks on its consumer awareness campaign, further boosted by heavyweight support from the Department for Transport (DfT)
.
Motor Codes is by far the largest consumer protection code of its kind with its subscriber base already exceeding 6,200 garages nationwide. Through the 'Garage Finder' tool on its website (www.motorcodes.co.uk), Motor Codes Ltd provides motorists with a tailored list of nearby garages that guarantee to provide open, honest and trustworthy service at fair, transparent prices.
Launched in 2008 and now backed by the DfT, along with consumer groups such as Trading Standards and major industry bodies, the Motor Codes team looks to 2010 as the pivotal year for subscribing garages and their customers.

"A postcode-driven Garage Finder at www.motorcodes.co.uk ensures that every motorist in Britain can find a reputable, honest garage that charges fairly and has conscientious and competent staff," said Chris Mason, Motor Codes director. "There is no need for anyone to feel ripped-off or mistreated by their service and repair centre as Motor Codes garages guarantee this high level of service."
In a recent letter to Motor Codes, transport minister Paul Clark said that he welcomed the success of Motor Codes and was encouraged by the level of support from across industry. He made particular reference to the support Motor Codes gained from the Department for Business, Innovation and Skills, a key government division whose work impacts directly on every service and repair garage.
"We encourage motorists to use a garage that subscribes to an Office of Fair Trading approved code of Practice, such as the Motor Industry Code for Service and Repair," said Paul Clark MP. "Membership of such a code demonstrates the garage's commitment to standards of work, customer service and procedures for redress."
This year, through a series of national, high profile awareness campaigns, Motor Codes plans to increase significantly the number of visits to Motor Codes garages. The Garage Finder facility on www.motorcodes.co.uk has already received over 100,000 unique visitors and this is expected to increase this year along with the quantity of garage ratings submitted. The rating, produced from consumer feedback, provides individuals with a means of comparing different garages. A rating is awarded to each Motor Codes garage based upon consumer feedback and is displayed on the garage's own profile page at www.motorcodes.co.uk.
The Motor Industry Code of Practice for Service and Repair helps motorists to identify responsible garages, offers a structured complaints procedure and promotes good customer service at its subscribing garages. More than 6,200 garages in the UK subscribe to the Code which has completed the first stage of Office of Fair Trading (OFT) code approval and is currently progressing through the further stages of its Consumer Codes Approval Scheme.

Developed and launched in 2008 as a response to consumer concerns over pricing, quality of work and customer service, the Code commits subscribing garages to:
honest and fair services

open and transparent pricing

completing work as agreed

invoices that match quoted prices

competent and conscientious staff

a straightforward, swift complaints procedure
And offers motorists:
a free consumer advice line (0800 692 0825)

an online search facility allowing consumers to locate their nearest subscribing garage

free conciliation and low cost, legally binding arbitration
Comments