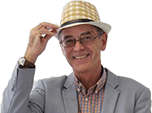 Vauxhall Sintra (1997–1999)
Last updated 14 September 2015
Large MPV with two sliding rear side doors. Strong V6. The 2.2 diesel makes more sense, despite a lack of lowdown pull.
Sub-standard trim, unattractive looks and so rare that parts are special order and non-returnable.
Updated 3 June 2003
Power steering gear lower bearing may separate causing intermittent increased steering effort when turning. Check lower bearing in install new bearing or power steering gear where necessary.
Introduction