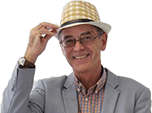 Peugeot 406 (1996–1998)
Last updated 24 May 2016
Diesels are strong and economical. All have a pliant ride and accomplished handling. Estates are practical and some have seven seats.
Not always that sturdy. Prone to niggling mechanical and electrical problems. The 2.1 TD is a nightmare to work on.
Updated 31 December 2012
'Gong' sound means that car battery is failing to hold sufficient charge and needs to be replaced.
Introduction
Owners' reviews
Relaxed cruiser then can eat miles and still handles fairly well.