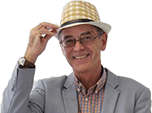 Which insurer offers the cheapest insurance for new drivers?
Where can I get the cheapest insurance? I'm struggling to get a Volkswagen Golf insured for less than £200 per month.
Asked on by sophie

Answered by
Tim Kelly
Similar questions

I have triplet boys turning 17 in July. What is the best way to get car insurance for them before their driving test and soon after?

My granddaughter, aged 18, has Just passed her driving test and needs to be mobile as her mother is partially disabled. She's been quoted £2500 to be added as a named driver on her mother's car. Is there...

What's the cheapest car to insure for a 17 year old that has just passed his driving test?
Related models

Seventh generation Golf sets perceived quality benchmark for class. More spacious than before. Better to drive. Refined and comfortable. Multiple award winner.