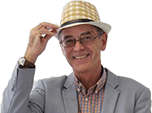 Is it worth spending more to get a manufacturer approved-used car?
My Hyundai i20 was written off recently. My insurer has offered me £3695 to find a replacement. I found one on the AA used car website from for that price, but it's not AA-approved. Can I buy it with confidence? It comes with 12 months MoT, three months warranty and free breakdown cover. a Hyundai-approved car is £4150, so I would have to put my own money in. I don't want to, but is it wiser to do that? Both dealers are far away from me so if something went wrong I couldn't easily take it back. Can I hold out for more money from insurer? They say they've done their research and I can get a car for £3695.
Asked on 12 March 2018 by fab1

Answered by
Honest John
You found a car for £3695. An insurance settlement does not buy you a car with a dealer warranty because that would be 'betterment'. You'll probably have less argument buying from the Hyundai dealer, so might be worth the extra £450. A dealer is automatically liable for any major fault that could have pre-existed the sale of the car for six months from the sale of the car.
Similar questions

My insurers have written off my car, but the amount offered won't cover the cost of an equivalent vehicle. Can I sue the third party for the difference (£2000) because they have admitted the accident was...

My car is a 2003 Renault Clio 1.2. I bought it new from the original owner in 2012 with 60,000 miles and full main dealer service history. It now has 110,000 miles, a new MoT and has been serviced yearly...

How is a write off valuation arrived at and how can it be challenged?
Related models

Easy to drive and refined. Very well built. Five-year warranty as standard. Neat and tidy styling. Decent room in the back seat. Good economy from entry-level 1.2-litre.