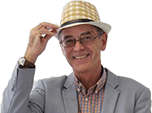 Is it worth spending more to get a manufacturer approved-used car?
My Hyundai i20 was written off recently. My insurer has offered me £3695 to find a replacement. I found one on the AA used car website from for that price, but it's not AA-approved. Can I buy it with confidence? It comes with 12 months MoT, three months warranty and free breakdown cover. a Hyundai-approved car is £4150, so I would have to put my own money in. I don't want to, but is it wiser to do that? Both dealers are far away from me so if something went wrong I couldn't easily take it back. Can I hold out for more money from insurer? They say they've done their research and I can get a car for £3695.
Asked on by fab1

Answered by
Honest John
You found a car for £3695. An insurance settlement does not buy you a car with a dealer warranty because that would be 'betterment'. You'll probably have less argument buying from the Hyundai dealer, so might be worth the extra £450. A dealer is automatically liable for any major fault that could have pre-existed the sale of the car for six months from the sale of the car.
Similar questions

My car has been written off and I would like to purchase it back from my insurers. They have quoted a salvage price which I think is high. How can I find out what my car is worth for salvage please?

A friend passed his driving test and purchased his first car six months ago. A few days ago he was stationary at a road junction waiting to join the main road. While waiting, another car drove into the...

My 73-year-old mother's car was hit by an SUV that went through a red light. The driver admitted fault and said she was not concentrating (messing with her sat nav as she was lost). There was a witness...
Related models

Easy to drive and refined. Very well built. Five-year warranty as standard. Neat and tidy styling. Decent room in the back seat. Good economy from entry-level 1.2-litre.