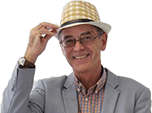 I've seen a used BMW 4 Series for £36,999 - so why is the road tax £450?
I'm confused with the new road tax rules. I want to buy a used BMW 4 Series. I've found a nice car, registered in June 2017 - so new road tax rules apply. It's £36,999 - so my understanding is that I would be paying £140 VED, but the dealers' website states £450 VED. Do I have to pay an extra £310 because the original list price was over £40,000?
Asked on by mariusz Zbieski

Answered by
Honest John
Yes. If the car was originally listed at more than £40,000 (not including first year tax), the annual tax for the second, third and fourth year is £450.
Similar questions

If I buy a pre-reg car from the dealer (less than 90 days old), will I need to pay first year car tax or will the dealer have already done this?

Is there a pure petrol engine that is tax free?

My old Honda CR-V is due a new road fund licence at the end of the month and will cost £265 for 12 months. However, the rate changes on 1 April 2017 to a cost of £140 for 12 months. Can I pay monthly for...
Related models

Effectively the replacement for the 3 Series Coupe. Longer wheelbase means more interior space. Best looking BMW in the range.