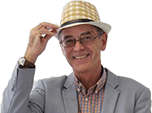 MINI have delayed my delivery date and I will now pay the higher tax - what should I do?
We purchased a new 2017 MINI Countryman F60 on Feb11, launch day, after the sales woman and financial manager advised us to order that day to beat the April 2017 tax hike. They said it would arrive in time, but now I've been told it will be a few days late due to high demand and I will now have to pay the first year £160 and the higher rate for the following years. MINI also had an internet advert boasting "buy now and beat the April tax increases". They said it is "out of their hands" oddly. I've suggested that they pay the difference for the three years that we would normally keep the car for rather than cancel at this late stage on principle. I'm more angry because they used the tax hike as an incentive to "buy now", then failed to deliver. Do you have any suggestions of how to deal with this? I expect to be given a handover date around April 10.
Asked on by colin patterson

Answered by
Honest John
They are in breach of contract. They cannot claim the situation was out of their control because they implied that the situation could be controlled with their "buy now and beat the April tax increases". So you tell them either they make up your increased costs or you cancel your order and demand a full refund of your deposit.
Related models

Biggest ever MINI. Upmarket and quirky interior. Good to drive. Available as a plug-in hybrid.