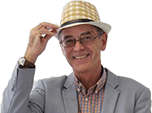 Should I go for a petrol or diesel Land Rover?
I currently own a 2009 Range Rover Sport diesel and I'm looking to acquire a new Land Rover Discovery Sport. I'm not sure whether to go for diesel or petrol. Diesel has much more to offer in relation to fuel consumption but, with the demonising of diesels by the government, would a petrol version be a better buy?
Asked on 12 September 2017 by Malcolm Scott

Answered by
Honest John
Depends what you want to do with it. If you will be towing a lot or doing a high mileage of 20,000 or more a year, probably diesel. If not, petrol, either the new Ingenium 240PS or 290PS, and make sure you order a spare wheel.
Honest John recommends

– find and buy your perfect car, in just a few clicks
Related models

The best-driving Land Rover, still very capable off road, TDV8 is strong and smooth, 3.0 TDV6 a genuinely sporty decent drive with excellent steering.

Refined and comfortable. 2.0 Ingenium diesel engine. Highly capable off-road. 2.0 Si4 240 and 290PS ingenium petrol engines.