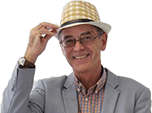 What small cars come with a sliding or panoramic sunroof?
I am looking at a Ford Fiesta, DS 3 and a Renault Twingo as I'm after a small to medium car with an economical engine that's about one year old. I would like a sunroof or panoramic view if possible and sat nav. Can you suggest a car with these features?
Asked on by Karen Greaves

Answered by
Honest John
Citroen C1 Airscape, Peugeot 108 Airscape, Toyota Aygo equivalent, Renault Twingo with full length sunroof, Smart Forfour with full length sunroof, Fiat 500C, Fiat 500 with optional glass opening sunroof (Lounge pan roof doesn't open), DS 3 Cabrio.
Similar questions

Is there another small convertible to rival my ageing Fiat 500C? I want something that is just as compact, has a back seat to take a dog or small people and, unlike the MINI convertible, looks nice!...

I would like to buy a smallish petrol hatchback that has a sunroof and navigation, between 1 and 3 years old. What would you suggest?

I've just bought a motorhome and I want to tow a small-ish car behind it (in UK). It must also act as a family car (2 adults and sometimes grandchildren). I'm quite tempted by the Ford Fiesta, Ford Focus...