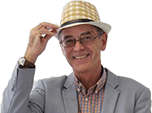 What's the smallest car with a retractable roof?
My wife has a much-loved MX5, complete with detachable hardtop. However, it is beginning to look as if we might need to replace it, as we are both in our 70's, I am now having difficulty getting out of it because it is so low down, and the annual fitting/removal of the hardtop is beginning to be a chore. Please could you advise what are the smallest non-diesel cars available with built-in retractable roofs?
Asked on by

Answered by
Andrew Brady
Similar questions

I am looking at a Ford Fiesta, DS 3 and a Renault Twingo as I'm after a small to medium car with an economical engine that's about one year old. I would like a sunroof or panoramic view if possible and...

Is there another small convertible to rival my ageing Fiat 500C? I want something that is just as compact, has a back seat to take a dog or small people and, unlike the MINI convertible, looks nice!...

I have a 15-year-old Peugeot 206 CC and want to replace it with a modern alternative, what should I look at?
Related models

Key areas are much improved over 107. Easy to drive and park in town. Sprightly and lively petrol engines. Fabric-roofed 'Top' version available.

Four seats and a true convertible roof. Fun to drive. Good range of engines.