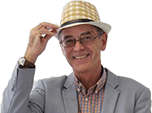 Should I pay extra for Airmatic suspension?
I'm interested in buying a C-Class in the next few months. I've noticed that you regularly rate Mercedes-Benz Airmatic suspension as an optional extra. Why do you like it so much?
Asked on by

Answered by
Honest John
Because the Airmatic suspension gives much better ride quality, even when bigger wheels with low profile tyres are fitted.
Similar questions

What's the most comfortable saloon/hatchback car in the 2/2.5 litre category, new or nearly new?

Would the addition of the air suspension option on a new Mercedes-Benz C-Class Sport give a smother ride?

Have you heard of any problems with the BMW 2 Series 218 Sport?
Related models

Much improved interior quality. More refined and better to drive than predecessor. Facelift diesels get new 2.0-litre 4-cylinder engines.