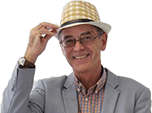 Bought an unreliable car from a dealer - What should we do?
We bought a Nissan Almera Tino from a dealer for £695. We accept that this isn't a great amount of money, but we expected a decent runner. In the advert it was stated it had done 80,000 miles, but it was 86,500. When we went to look at the car my girlfriend asked if she could have a test drive but he said no because his trader's policy doesn't cover another driver.

We bought the car but it has developed lots of faults. The gears crunch when you change, the exhaust blows smoke and the engine uses oil on a weekly basis. I've spoke to the dealer and he says he isn't going to give us a refund or pay for any repairs. We have had the car less than a month. What should we do?
Asked on by sadnissan

Answered by
Honest John
Common sense questions what you can "reasonably" expect for £695. But a dealer is a dealer and as such still has responsibilities and liabilities. If he refuses to do anything about it yo could make a small claim against him in the County Court for either a repair or for your money back. Law here:
www.honestjohn.co.uk/faq/consumer-rights/
Unfortunately, at this level, even a County Court judgement against the dealer might not have much immediate effect, especially if he has no assets.
Similar questions

I had a used 2014 BMW 3 Series delivered to me by the BMW dealer this afternoon. Before we went for a test drive, I noticed a fairly large chip on the windscreen close to the middle, on the passengers...

Can I get a refund on a car that failed its MoT and had previous advisories that they did not inform me of?

I purchased a used car six weeks ago. The trader only gave me one month's warranty as standard, but provided 12 months' cover for an additional cost. Since buying the car it has been in and out of the...
Related models

2.2 diesel is excellent motorway cruiser. Well built, decently equipped and, among other compact MPVs, a good handler.