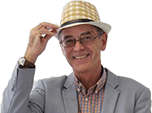 Why are tyres so expensive for my 2009 Vauxhall Insignia Elite?
I retired in 2011 and purchased my 2009 2.0-litre diesel automatic Vauxhall Insignia Elite company car from my employer. It has now covered around 33,000 miles and is in need of new tyres (245/45 R18 96W). After making a few enquiries I was shocked to learn that new replacement tyres will cost around £250 each (£1000 for a set of four). I cannot understand why the price of these tyres is so high when a replacement tyre for an equivalent Ford Mondeo would cost around £120. I am concerned that in few years time the tyres will be more valuable than the car. I would be most grateful for any advice you may be able to offer to me.
Asked on by VC, via email

Answered by
Honest John
Dump the 18-inch bling wheels that an Insignia simply does not need. Get in touch with
www.tyremen.co.uk
who will sell you a set of TUV-approved 16-inch Alutec alloy wheels for £335 inc. Then buy a set of 205/55 R16 tyres for them (Tyremen can supply and fit). Then 'disclose' the 'modification' to your insurer. The car will ride much better and be less susceptible to pothole damage.
Related models

Handles reasonably well. Decent ride quality. Much improved after 2013 facelift.