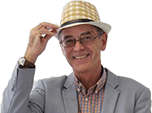 Carrying bulbs in France when our car has Xenons.
We're off to France in a few weeks & we are required to carry a kit of replacement bulbs with us. This is all well & good except our Mk5 Golf has Xenon headlights - so how do we accommodate the need for replacement bulbs here to stay legal?
Asked on by Duncan Burgess

Answered by
Honest John
I think France might have dropped this pointless requirement. In most cases it is actually impossible for a driver to replace a headlight bulb. But to "comply" most drivers simply carried any old set of bulbs.
Related models

Decent handling and comfortable on the move, impressive TSI engines, massive improvement over the previous Golf, high-economy Bluemotion models, high quality feel of interior, five-star Euro NCAP safety rating.