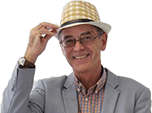 Driving aboard - do I need to carry a spare bulb kit?
There seems to be confusing feedback about the need to carry a spare bulb kit when driving in Spain. I have a 2014 Honda CR-V and there appears to be no bulb kit for this vehicle on the market. Does that mean I no longer have to carry a spare kit when driving abroad?
Asked on by cato7

Answered by
Honest John
Do what everyone else does. Just buy a universal bulb kit. Doesn't matter that the bulbs won't fit the car, a driver cannot fit bulbs to most cars anyway. It'a almost always a garage job. This rule is so stupid it has been relaxed in France. But one difference in Spain is you have to carry high vis vests inside the car for everyone in the car and have to carry two warning triangles.
Related models

Luxurious and more efficient than before. Softest riding and most stress-free SUV under £30,000. 1.6-litre i-DTEC is impressively refined and quiet.