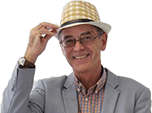 I need a spare bulb kit to drive in France - what do I do if none of the kits fit my car?
I'm going to France for 10 days and have a 2012 Alfa Romeo Giulietta. I need to carry a spare bulb kit to comply with French law. So I went to Halfords today to buy one. I entered my vehicle registration into their system and none of their £10 kits fit my car. Have you any ideas please of where is best to go for a cheap spare bulb kit for my car?
Asked on by Ffion Coombs

Answered by
Honest John
What I did was carry a universal spare bulbs kit. The fact is that most spare bulbs cannot even be fitted by a driver so this old rule became archaic about 25 years ago.
Related models

Characterful looks. Interior feels good quality. Impressive MultiAir engines are very efficient. Rides well. Strong JTDm diesels. Q2 electronic differential is very effective.