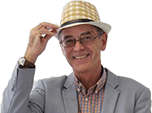 What is causing my Ford to 'whine'?
On taking ownership of this car almost a year ago I noticed a soft whine that varied with engine speed. Not being used to twin clutch boxes I took it to the local Ford dealer for confirmation that disaster was not imminent. A steering pump reservoir, steering pump and steering rack later there is absolutely no difference except extra noise on full lock. Should I be concerned or just learn to live with it? The whine is not unpleasant - reminds me of a family friend's Humber Super Snipe we used to get lifts in during the 1950s.
Asked on by JS, Bolton

Answered by
Honest John
Never ever hold a powered steering rack on full lock or you will damage it. I didn't notice a soft whine from the Powershift in the S-Max when I tested it, nor in two Focus, nor in a Mondeo. I was driving Hyundai's and Renault's latest dual clutch gearboxes recently, and no whine from them either. But it has always been the case that one apparently identical transmission may while a bit, while another doesn't. This does not necessarily lead to disaster. Happily no reports of failures of Powershift boxes at all so far, and they have been around for more than three years.
Related models

Very good to drive. Refined and comfortable to travel in. Massively roomy cabin and huge boot. Reasonable value. Efficient ECOnetic and EcoBoost models.

Strong blend of comfort and performance. Fun to drive. Standard equipment is high on all models.

Refined and upmarket feel to the cabin. Comfortable and quiet on the move. More efficient petrol and diesel engines. Better ride quality. Excellent £750 Driver Assist Pack.