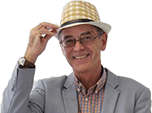 Do accident management companies seriously inflate repair costs for minor accidents?
A colleague of my father's BMW 320d was recently hit in the rear by another driver, whilst he was stationary. The damage was a dented rear bumper and a cracked light cluster. I was very surprised to hear that he'd been in touch with Helphire, who are providing him with a new BMW 320d to play around in for the duration of the repairs. I have a bet with him that the repair will take at least a week, despite the fact that the bumper will be ordered pre-painted or painted before fitting, and that fitting the bumper and the light cluster will together take about two hours, so there's no need for the car to be off the road for longer than a day. What surprises and enrages me, however, is that he was referred to Helphire by his own insurer when he rang to report the accident. He repeatedly told them he didn't want credit hire, but they wouldn't let him do anything about it. They got really arsey when he tried to make an ordinary claim.

What also surprised me was that my father has been searching for insurance for his Nick Froome-bought W124 estate. He had to declare one of my accidents (someone ran a red light a few years ago and hit my W124). Since then he has been inundated with calls from various companies asking if he wants to make a no-win-no-fee claim. Is there any point in reporting this to someone? If so, to whom?
Asked on by ES, via email

Answered by
Honest John
Report them to the claims regulators:
www.www.cueuk.org
;
www.ico.gov.uk
;
www.claimsregulation.gov.uk
What is happening is that most insurance is in fact brokered. Many of the big names are actually brokers, not insurance underwriters. Often, their Private Equity Find investors also own accident management companies and credit hire operators. So when you have a prang they get at least three bites of a very lucrative cherry: 1: commission from the insurance underwriter for selling you the insurance. 2: commission from the accident management company (or income the accident management company takes as its cut for whatever it can extract for a spurious injury claim). 3: commission from the credit hire car rental company (or income from the credit hire of a car for an extended repair).
Related models

Decent rear wheel drive handling. Some status. Wide choice second-hand.

The best estate car of its day.