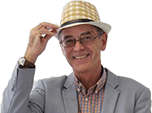 Good top of range MPV on mobility please?
Comfortable high ride, good fuel economy, manual or automatic (not too used to automatics but keep getting advised that the new ones are more fuel efficient?)

At the moment we seem to be looking at Scenics, Picassos and the Peugeot 3008 - perplexed and dont want to make the wrong choice on mobility. Last 2 cars were Scenics, the last one was a nightmare and the 2 years after warranty cost us almost £3k. But it may have been a 'Friday car...'
Asked on by Magsbythesea

Answered by
Honest John
There's a new Scenic twin shaft twin clutch automatic, like a DSG. But I reckon the best are the Getrag/Ford Powertshifts in the S-Max and Galaxy. Also try the Toyota Verso 1.8 CVT auto. That works very smoothly.


Honest John recommends

– find and buy your perfect car, in just a few clicks
Similar questions

My sister-in-law is partly disabled with spine problems that cause left foot drop. She currently has an ex-mobility 06 plate Nissan Micra automatic which she likes but which is unreliable. She previously...

What is the best new automatic for two adults and three teenagers, please? My budget is around £11,000 to £13,000.

We have the opportunity to get a lease car from work so we don't need to worry about tax and maintenance, etc. What is the most economical car that could cope with two adults and three 10-13 year olds...